Since posting the monochrome shot of Linda Paganelli Freediving Ras Mohammed I've had countless requests to post the original shot (in colour)…
The shot was 100% un-cropped and even has some hidden details like a Blue Spotted Sting Ray at the bottom left of the shot (a resident of this cave), being able to clearly read the branding on Linda's suit and fins as well as great detail in the two Russian snorkellers on the surface…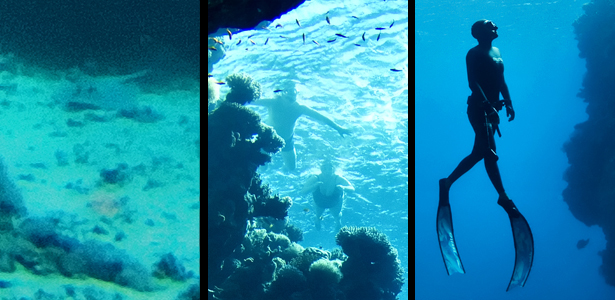 The blue-ish tint is due to the effective range of the strobes. Given the distance off all the subjects in the shot to myself it would have been impossible to 'illuminate' them all to yield perfect colours…hence the blue colour cast of the water.
Shot of the same Stingray taken only a few moments before…
And now the original: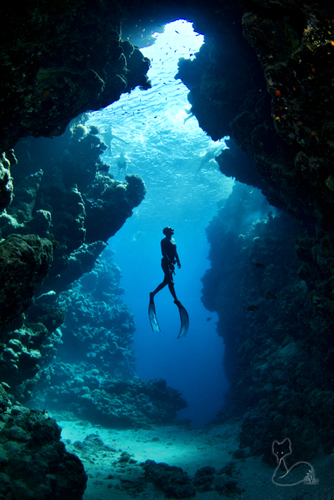 Although the original looks great as well (really love the blue of the water) I still have a preference to the B&W version.
After having posted the original shot on 500px and 1x.com, the image received a total of approximately 50 000 views in one week. It is also currently on National Geographic's site where it was received very well and gained even more views. Thank you to everyone who took the time to have a look and vote, as always it is much appreciated!  🙂
Jacques